Against the Ropes
by
Sarah Castille
My rating:
5 of 5 stars
Ok so I went to write my review today and realised I had highlighted as much text as I hadn't. This book was awesome. There wasn't a second from when I first picked it up that it didn't consume my thoughts. It had me laughing, it had me sad and it had me hot.
He lifts an eyebrow. "Does the friend have a name?" "Mac." "Doesn't suit you. Do you have a different name?"
Obviously I am a fan of fighter books but this was that and so much more. Max covered every dream guy invented. He was cocky and domineering and he growls.
A low growl startles us both. I look up. Torment's jaw is clenched and his eyes have narrowed to slits.
And Mac was perfect. She was just the right mix of snarky, sassy and sweet.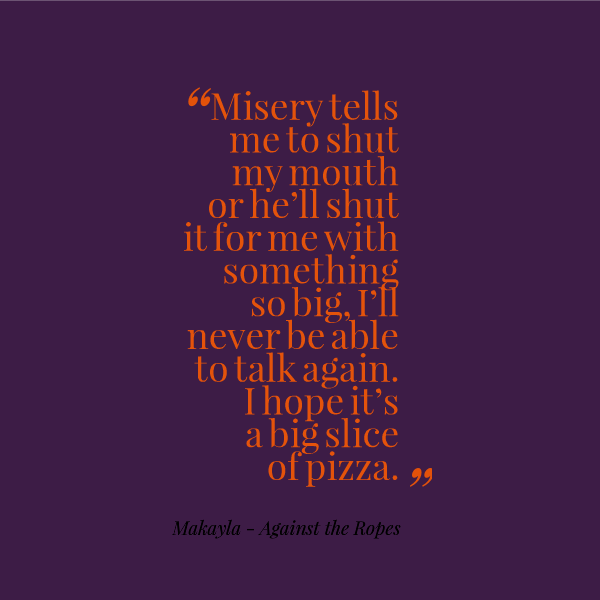 So on that note I will leave you with the words of Torment AKA Max and tell you that truer words haven't been spoken :)
Like Us on Facebook!