THE UNPERFECTS
Rachel Van Dyken
Release Date: September 22
FREE IN KINDLE UNLIMITED
Find out just how unperfect life can be in #1 New York Times bestselling author Rachel Van Dyken's steamy new adult romance, The Unperfects.
I saw her. Liked her instantly. May have slept with her twice only to… well, never mind. It gets confusing after that point.
You see, there are two of them. Identical twins.
All I wanted was a vacation from the bullshit but what I got was evil twin number one and innocent twin number two.
They say things come in threes, so help me God, if there's another.
I'm healing from past trauma but may have created more for my future.
Anyone got any sage?
A candle?
At this point, I'd take Barney.
Send help.
Love, Quinn
Grab Your Copy!
Meet Rachel Van Dyken: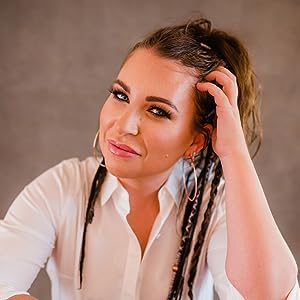 Rachel Van Dyken is the #1 New York Times, Wall Street Journal, and USA Today bestselling author of over 100 books ranging from new adult romance to mafia romance to paranormal & fantasy romance. With over four million copies sold, she's been featured in Forbes, US Weekly, and USA Today. Her books have been translated in more than 15 countries. She was one of the first romance authors to have a Kindle in Motion book through Amazon publishing and continues to strive to be on the cutting edge of the reader experience. She keeps her home in the Pacific Northwest with her husband, adorable sons, naked cat, and two dogs.
Keep up with Rachel Van Dyken and subscribe to her newsletter:
https://rachelvandykenauthor.com/newsletter
To learn more about Rachel & her books, visit
here
!
Connect with Rachel Van Dyken:
Hosted by: