THE SWEET SPOT
by Adriana Locke
Genre/Tropes:
Single Mom, Baseball Pro, Small Town Romance
THE SWEET SPOT by USA Today bestselling author Adriana Locke is NOW LIVE!

Grab this all-new small town romance TODAY!
Blurb
She wants forever. He plays it day by day. They're both wishing for the best in USA Today bestselling author Adriana Locke's charming and sexy hopefully-ever-after romance.
Single mom Palmer Clark will not be sidelined by the new man in town. Sure, the honey-tongued baseball legend is gorgeous, loves puppies, and has charmed his way into the community's heart, but Palmer craves stability. Nothing about Cole says forever. So why is he so hard to resist?
Cole is swinging through town to visit his parents when he meets the kind of down-to-earth distraction he's been looking for since retiring from the majors. True, his long-term relationship score is zero. But even though raising his average with Palmer seems impossible, it's worth a shot.
As promising as the summer nights are, fate turns small-town dreams upside down, and some lessons are learned the hard way. But having faith in love and choosing hope over fear might get Palmer and Cole to the sweet spot they're looking for.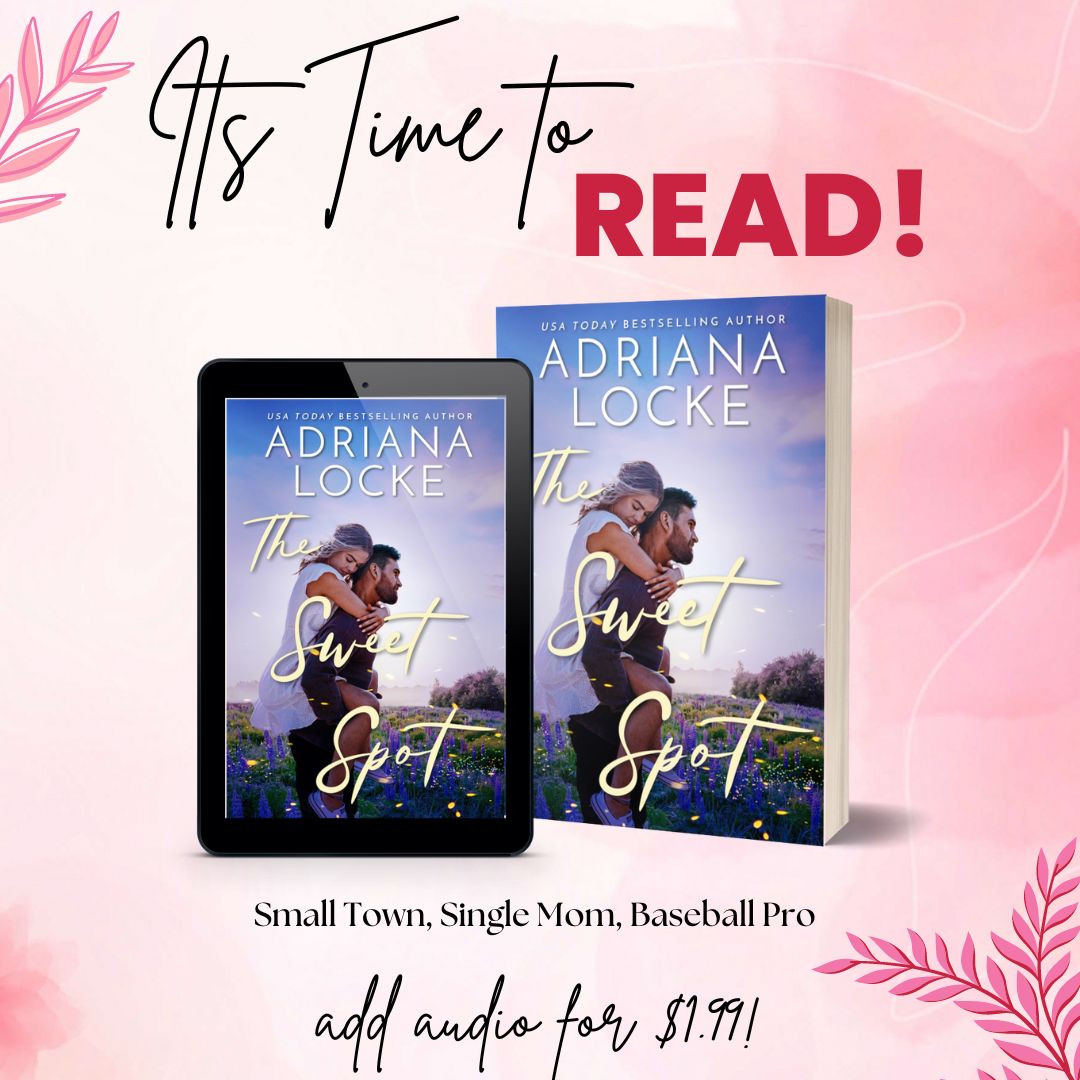 NOW AVAILABLE!
FREE IN KU!
About the Author
USA Today and Washington Post bestselling author Adriana Locke lives and breathes books. After years of slightly obsessive relationships with the flawed bad boys created by other authors, Adriana has created her own.
She resides in the Midwest with her husband, sons, and two dogs. She spends a large amount of time playing with her kids, drinking coffee, and cooking. You can find her outside if the weather's nice and there's always a piece of candy in her pocket.
Connect w/Adriana: