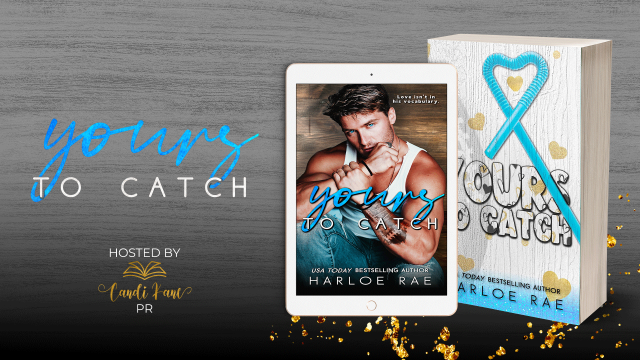 YOURS TO CATCH
BY HARLOE RAE
Release date: October 25th
Genre / Tropes: Friends-to-lovers, opposites attract, he falls first, small town, romantic comedy, sports romance
YOURS TO CATCH IS NOW LIVE!!

Blurb
I used to believe love was easy to find.
My whirlwind romance would begin once I was ready to take the plunge.
Spoiler alert—every failed first date on record suggests otherwise.
Just when I'm beginning to fault my lofty standards, Garrett Foster saunters onto the scene.
The football star turned bar owner is quick to volunteer his services.
He vows to deliver the best version of Mr. Right—just to prove first impressions deserve a second glance.
I'd question these seemingly selfless intentions if Garrett's reputation didn't answer for itself.
Shameless flirting aside, it's well-known that the established bachelor doesn't plan to settle down. Ever.
He treats commitment like a bad habit he kicked in college.
That makes him a very eligible sidekick.
At least until his actions start speaking louder than words.
Almost to the suggestive tune that he's making me miss on purpose.
Or maybe I'm just falling for the guy who claims that he's not the one for me…
Ready for a heartwarming romance that'll make you swoon?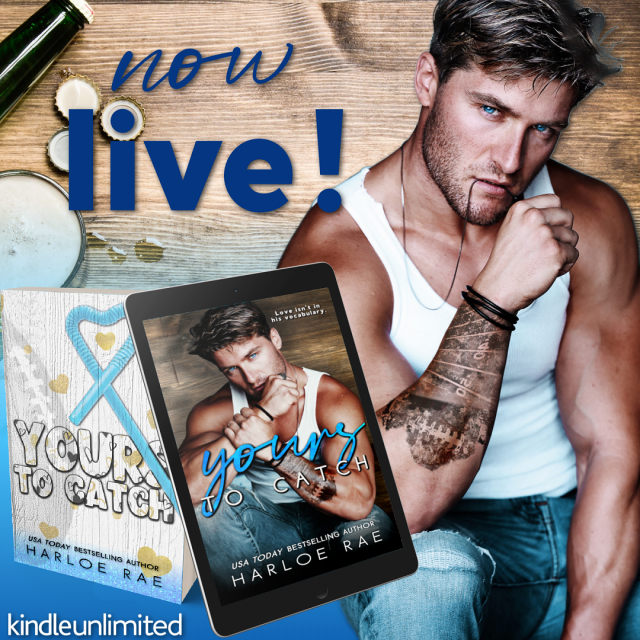 Get ready to fall in love with Yours to Catch by Harloe Rae!
This small-town, friends-to-lovers story is the ultimate feel-good romance you've been waiting for.
Are you prepared to catch all the feels?
Don't miss out on this enchanting sports romance!
Harloe Rae is a USA Today & Amazon Top 5 best-selling author. Her passion for writing and reading has taken on a whole new meaning. Each day is an unforgettable adventure.
She's a Minnesota gal with a serious addiction to romance. There's nothing quite like an epic happily ever after. When she's not buried in the writing cave, Harloe can be found hanging with her hubby and kiddos. If the weather permits, she loves being lakeside or out in the country with her horses.
Broody heroes are Harloe's favorite to write. Her romances are swoony and emotional with plenty of heat. All of her books are available on Amazon and Kindle Unlimited.
Connect w/ Harloe: