🔥🔥 HOT NEW RELEASE 🔥🔥
The Mr. Wrong Series
by A.M. Madden & Joanne Schwehm is LIVE!!
#OneClick today!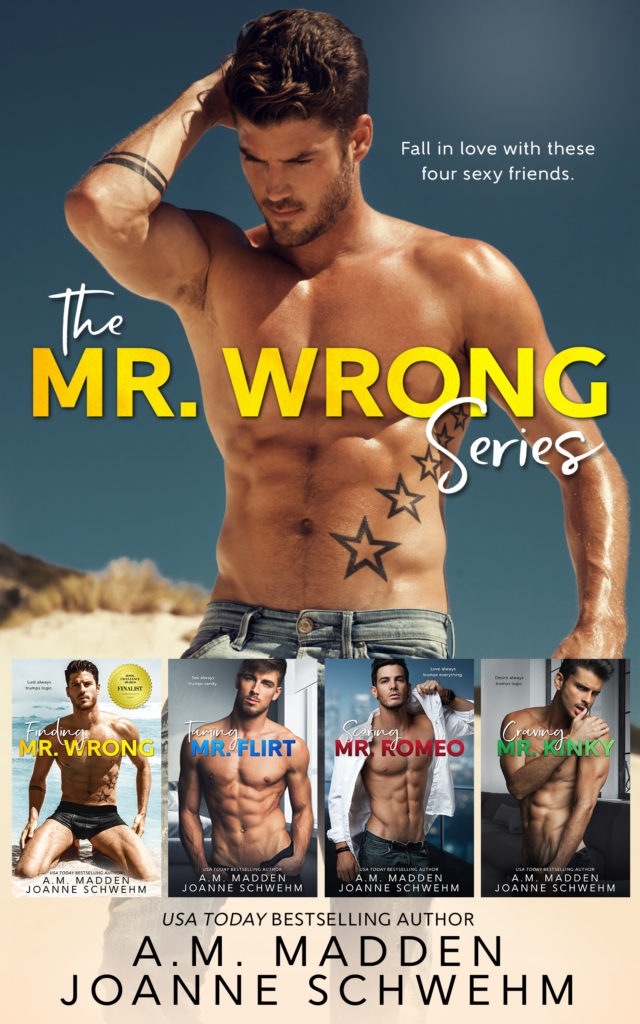 BOOK BLURB
Finding Mr. Wrong is an Amazon Top 100 bestseller and won the 2018 Book Excellence Finalist award! Scoring Mr. Romeo won the 2019 Book Excellence Finalist award!
The Mr. Wrong Series takes you on an amusing journey with four friends who find their matches in uniquely hilarious situations. Get ready to laugh, swoon, and maybe even wipe a tear when you meet four sexy troublemakers in these stand-alone novels.
Finding Mr. Wrong -- Book #1
You'll laugh out loud when two strangers meet during a social dating experiment--and end up alone for six weeks in a tropical destination with no communication with the outside world. Will they make it to the end and claim the grand prize?
Taming Mr. Flirt -- Book #2
What do you get when you put two sexually charged friends in a friends with benefits relationship? Scenes so steamy they positively sizzle. You'll never think of bow ties the same way again!
Scoring Mr. Romeo -- Book #3
A sexy businessman meets a single mother and sweeps her and her son off their feet. Little does he know they'll sweep him off his too.
Craving Mr. Kinky -- Book #4
When these enemies to lovers come crashing together, sparks fly. Find out what happens when the sexy-as-sin photographer shares his penchant for kink with a cute schoolteacher.
*SPECIAL RELEASE PRICE ONLY $4.99!*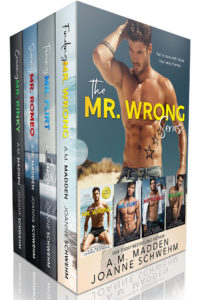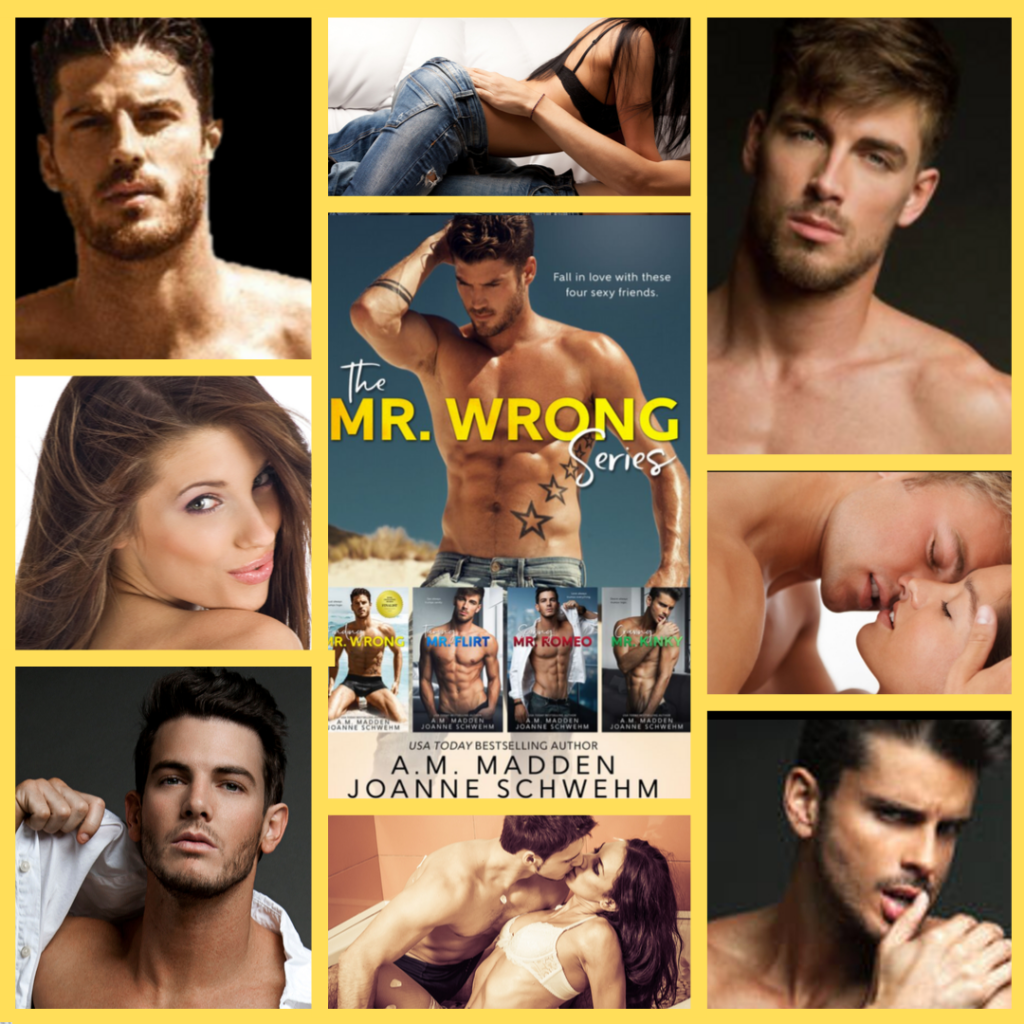 ABOUT THE AUTHORS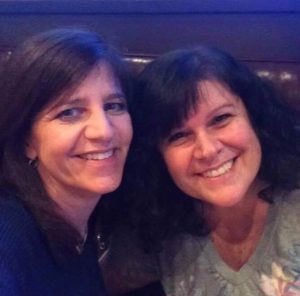 Joanne Schwehm and A.M. Madden have once again teamed up writing a sexy standalone romance. They strive to bring you heartfelt romances that you can lose yourself in.
Once their lives connected, they decided they must have been separated at birth. Their love for all things romance and bad reality television, made them realize they share the same brain. Combine that with their Italian upbringing and they are a perfect match.
Together, they have achieved bestselling status as well as having two award-winning books in their contemporary series,
The Mr. Wrong Series
.
You can contact them at madjo.romance@gmail.com
AUTHOR LINKS

A.M. Madden

Joanne Schwehm