PLAYS WELL WITH OTHERS
BY LAUREN BLAKELY
Cover Design:
Y'all That Graphic
Genre/Tropes:
Fake dating
Best friends to lovers
He falls first
Cinnamon roll hero turns alpha in the bedroom
Equal opportunity accidental nudity
Horny baking
Extra spicy!!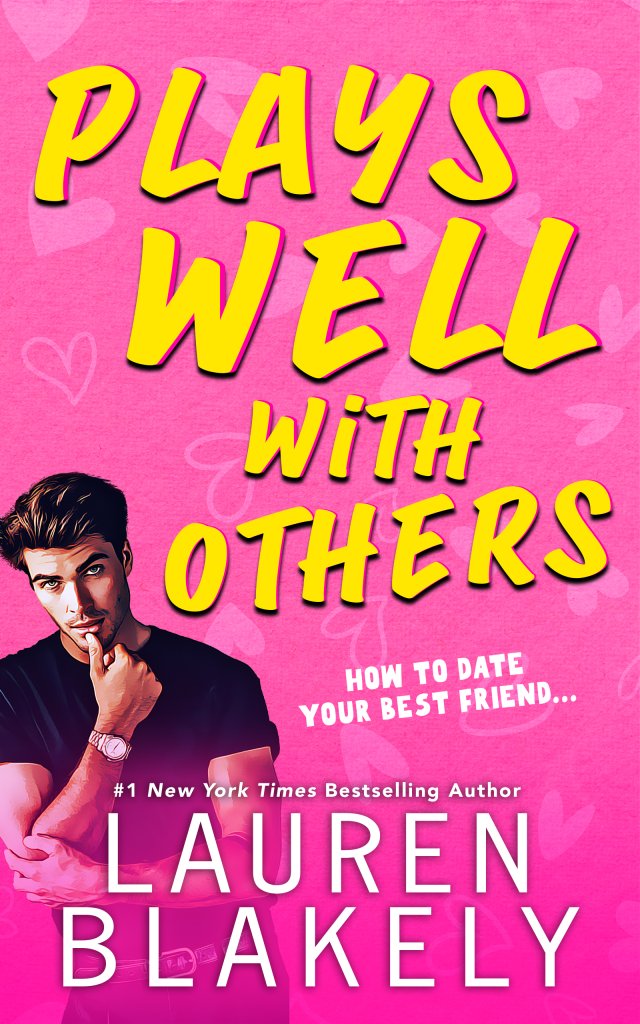 Blurb
Am I fake dating my best friend? Hear me out...
So I'm throwing myself a breakup party, a glittery fete where I envision I'll lift a glass and celebrate being free and single again.
What I actually do: Drink too much champagne and blurt out to my best guy friend that I'd really like to get back on the horse.
But what I truly don't expect is Carter's answer - he volunteers as tribute.
With his sinful brown eyes and too-good-to-be-true body it'd be no hardship for me to say yes, though I certainly don't want him to feel obligated to, um, service me, just because my failed, loveless marriage was a s-e-x desert.
But since the charming and confident pro football star owes five public dates to his dating app sponsor, we make a deal to help each other out.
Pretty soon, our public how to date lessons turn into, ahem, very private ones. And I'm a star student, graduating quickly from flirty banter and lingering looks to toe-curling, sheet-grabbing, mind-blowing hours of physical education.
The problem? Turns out learning to date again feels a lot like the real thing. Can our friendship withstand all these late-night bedroom sessions?
Especially since I'm suddenly longing for my best friend and there's nothing fake about my feelings…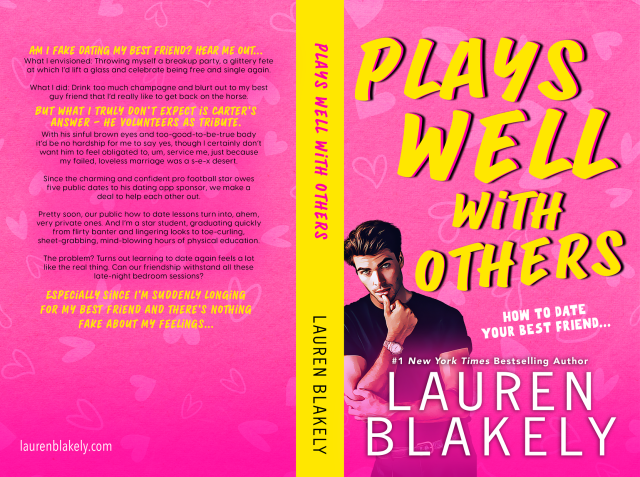 Complete standalone!

Plays Well With Others by #1 NYT bestselling author Lauren Blakely, is coming July 12th!
Make sure to pre-order this all-new fake dating, best friends-to-lovers romance TODAY!!
Narrated by Erin Mallon & Teddy Hamilton
About Lauren Blakely
You can find Lauren on TikTok at @laurenblakelybooks! A #1 New York Times Bestselling, #1 Wall Street Journal Bestselling, and #1 Audible Bestselling author, Lauren Blakely is known for her contemporary romance style that's sexy, feel-good, and witty. Lauren likes dogs, cake, and show tunes and she is the vegetarian at your dinner party.
Connect w/Lauren