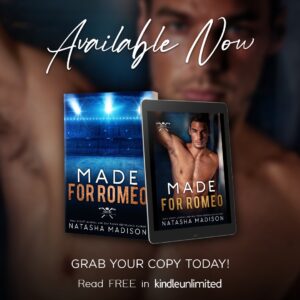 MADE FOR ROMEO
Natasha Madison
Release Date: June 2
FREE IN KINDLE UNLIMITED
From Wall Street Journal and USA TODAY bestselling author Natasha Madison comes a brand new
stand-alone enemies to lovers, second chance sports romance
A spin-off from the Hollywood Royalty Series & The Only One Series
Gabriella Stone
Moving to LA was my dream since I was thirteen.
By the time I was twenty, I was sought out by some of the most beautiful people in the world to take their pictures.
No one cared that I came from a hockey dynasty
Everything was perfect.
Then I met him.
It was supposed to be a one-time thing.
But it ended up being more. So much more.
Until he betrayed me.
Romeo Beckett
Growing up in LA, everyone knew I came from Hollywood royalty.
Following in my father's legendary footsteps, I learned early on not to fall for the shallow shine of this city.
When I met her, I didn't know she was what I'd been looking for.
In one night, I ruined everything.
She left without a second thought.
I've spent every day since becoming the man she deserves.
She thinks it's over.
She's wrong.
It's time to win her back.

Grab Your Copy!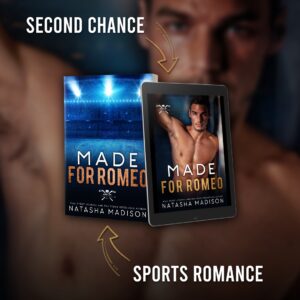 Meet Natasha Madison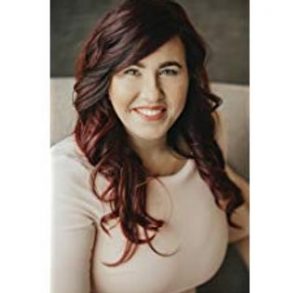 When her nose isn't buried in a book, or her fingers flying across a keyboard writing, she's in the kitchen creating gourmet meals. You can find her, in four inch heels no less, in the car chauffeuring kids, or possibly with her husband scheduling his business trips. It's a good thing her characters do what she says, because even her Labrador doesn't listen to her…
To learn more about Natasha Madison & her books, visit
here
!
Connect with Natasha Madison
Hosted By: