🔥🔥 NEW RELEASE 🔥🔥
Catch Twenty-Two by Marie James is LIVE and FREE with Kindle Unlimited!
"
Bully romance has never been so good…" Kristie, GR Reviewer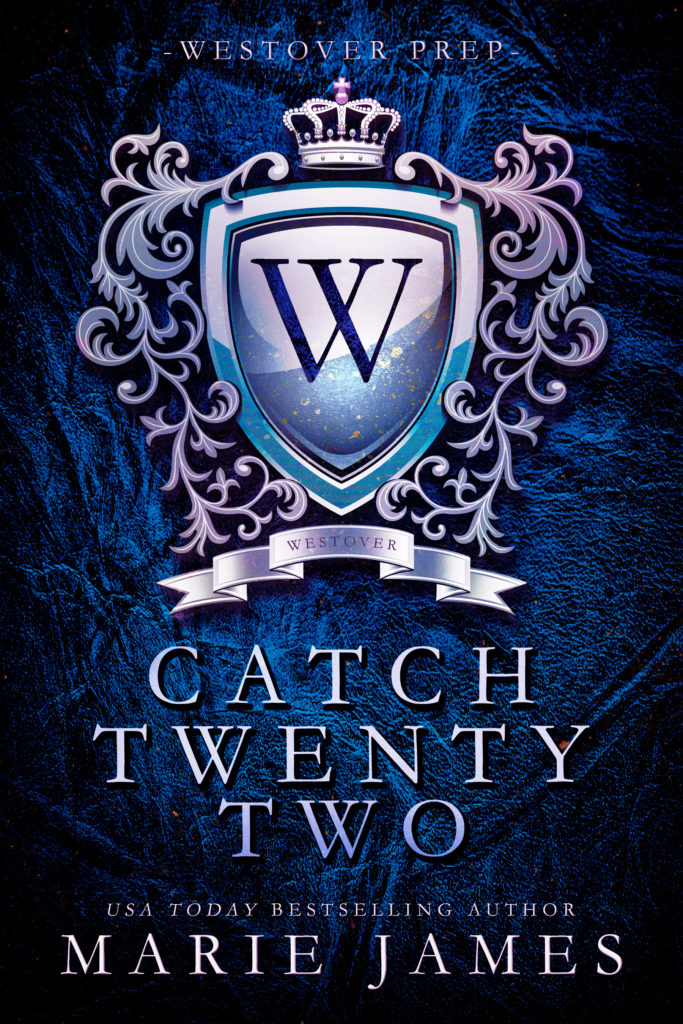 He can't stand anything about her, but can't keep his hands off of her.
Frankie
I wasn't looking for him.
With his sexy smirk and irresistible body.
I wanted nothing to do with someone like him.
But now, I'm stuck playing the fool.
ZEKE
The kind of girl that gets what she wants.
And I want nothing to do with her.
I'm drawn to her kindness and compassion.
She holds me when the pain won't subside.
And now, if I can help it, I'm going to hold on to her…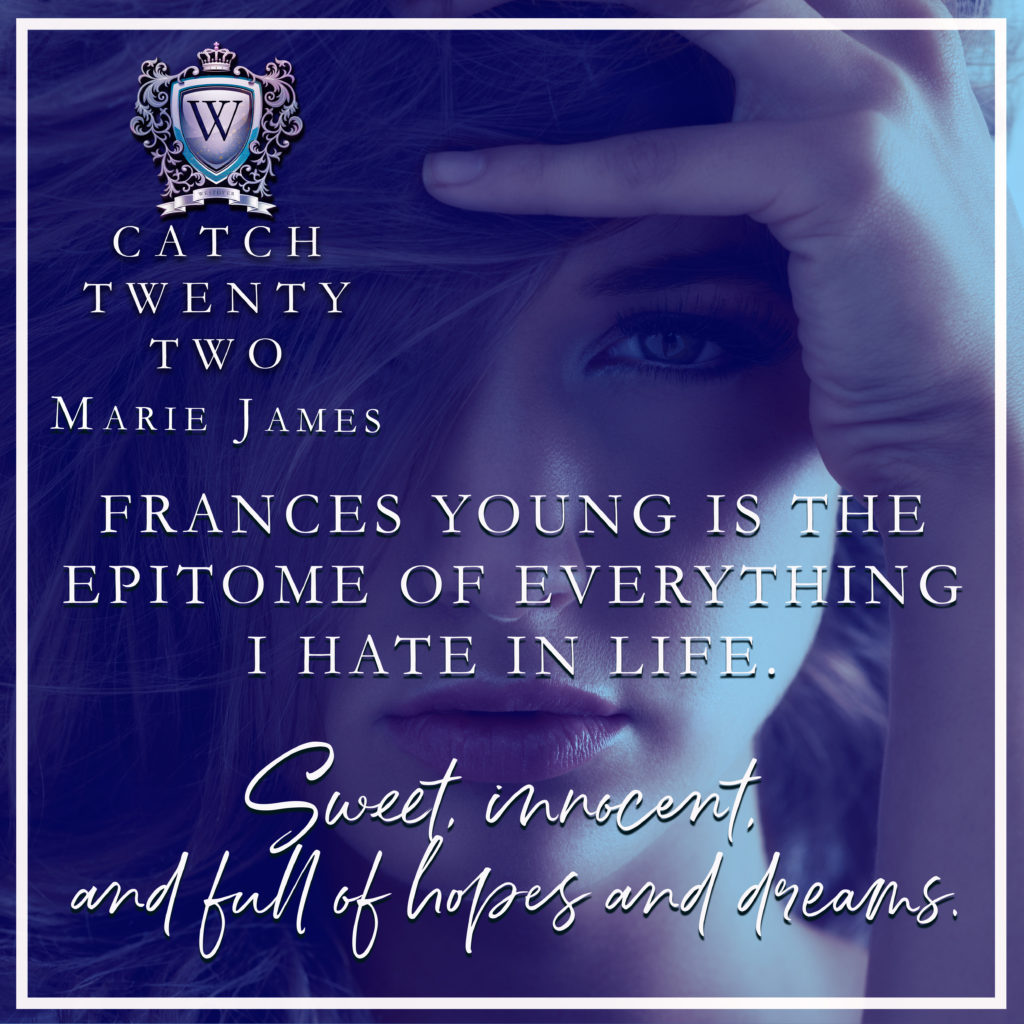 My Review
Start reading TODAY!
Catch up on the series and start reading book 1, One-Eighty, and find out why readers are loving the Westover Prep series!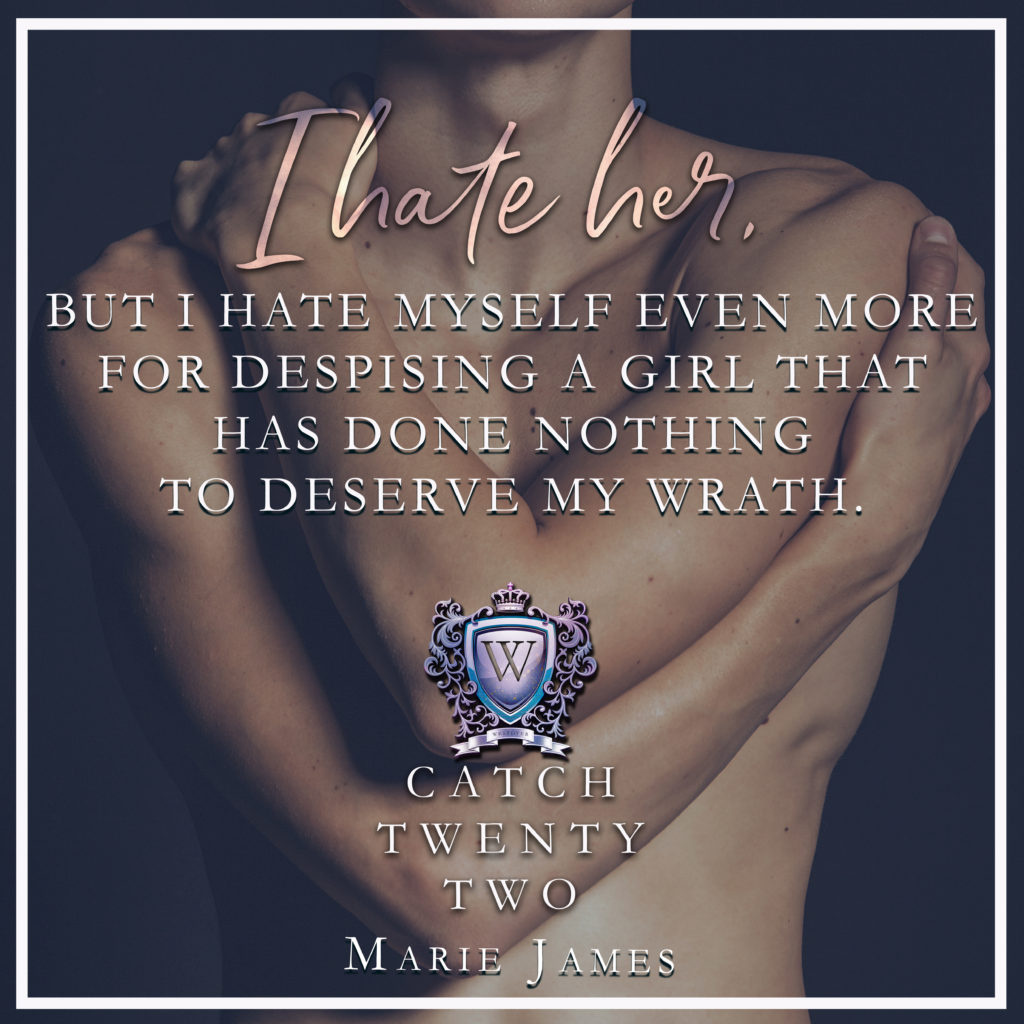 The author is giving away a signed set of One-Eighty and Catch Twenty-Two and a $25 Amazon GC on her Facebook page.
Stop by to enter --->
http://bit.ly/MarieJamesFacebook

Marie James is a USA Today Bestselling Author of contemporary romance. She's book boyfriend crazy, the mother of two rowdy boys, and a wife of 15+ years. She's obsessed with tacos, otters, and FunCo Pops figures. Born, raised, and still living in central Texas, Marie spends most of her time locked away writing and reading.
FOLLOW MARIE JAMES