🎸🎸TREY IS LIVE! 🎸🎸
What happens when a cocky, sexy, arrogant rock star has been dealt one crappy hand after another? Find out in this heartwarming, stand-alone spin-off novel from The Back-Up Series by USA Today bestselling author, A.M. Madden! #One-click today!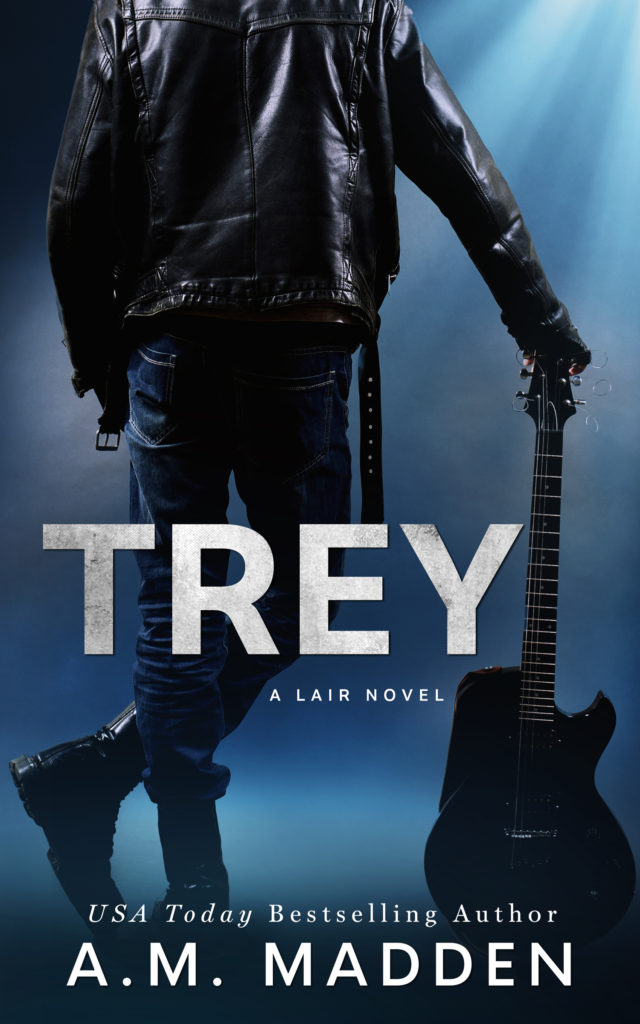 🎸🎸Blurb🎸🎸
They say time heals all wounds. And maybe they're right. But what about wounds no one sees? The kind that open again and again? The kind that have you feeling like you swallowed glass?
Those are the wounds I carry. Years of heartbreak have created layer after layer of scar tissue over my whimpering heart.
Everywhere I go, I play the part of rock star, shameless with my cocky attitude and salacious smirks. I deserve an award for how well I can fake being happy.
But then everything changes in my life—again.
Turns out they were right.
After all I've been through, I discover my heart can mend itself after all.
Even in the wake of tragedy, the tiny fragments of my heart are fusing back together.
What's the magic elixir? In my case it turns out to be a stunning beauty with bouncy, caramel waves, a smile that has me forgetting my name, and crystal-blue eyes just like mine.
TREY is a spinoff of The Back-Up Series. If you haven't met him, you can start at the beginning for 50% off the boxed set which includes 5 novels, 1 novella, and 1 short story, all for $4.99. (Reg 9.99).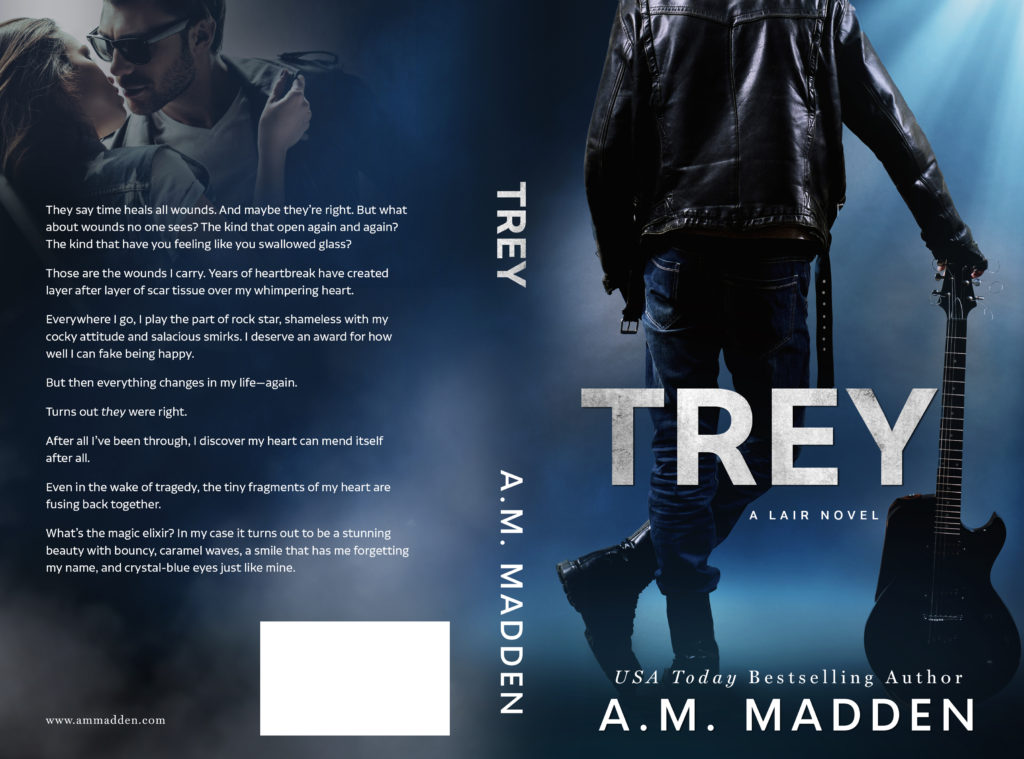 🎸🎸Amazon Purchase Links 🎸🎸
*Free on Kindle Unlimited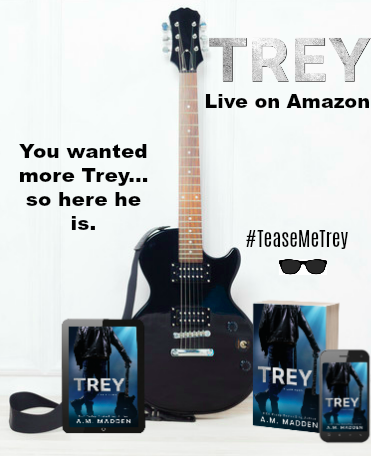 🎸🎸 GIVEAWAY🎸🎸
For a chance to win seven signed paperbacks (winner choice) and some surprise swag, enter here:
https://bit.ly/3bWo4xu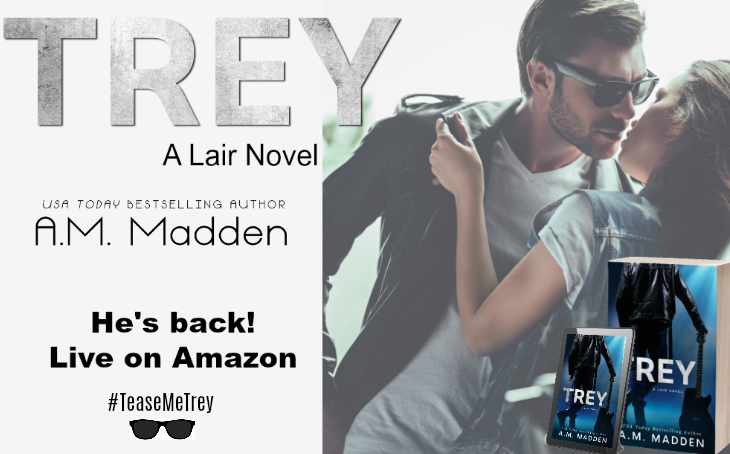 🎸🎸 ABOUT THE AUTHOR 🎸🎸
A USA Today bestselling, award-winning author, A. M. Madden is also a Jersey girl whose addiction to romance started at twelve after reading Judy Blume's Forever.
As a self-proclaimed hopeless romantic, she truly believes that true love knows no bounds.
In her books, she aspires to write fun, sexy, realistic love stories that will stay with you long after you turn the last page. She creates realistic characters and believes there's no better compliment than when readers feel they know the characters personally.
When not writing, she's busy being a wife to her soul mate, and a mother to two boys who she believes are the most handsome men on earth. She loves to cook, hates to bake, and dreams about living at the beach someday.
AWARDS
2016 eLit Gold Medalist - Best Romance Ebook - The Shortstop
2016 IPPY Silver Medalist - Best Romance Ebook - The Shortstop
2018 Book Excellence Finalist - Finding Mr. Wrong (co-written with Joanne Schwehm).
2019 Book Excellence Finalist - Scoring Mr. Romeo (co-written with Joanne Schwehm).
Sign up for A. M. Madden's newsletter at
www.ammadden.com
to get up-to-date information on new releases, cover reveals, and exclusive excerpts.
🎸🎸 AUTHOR LINKS 🎸🎸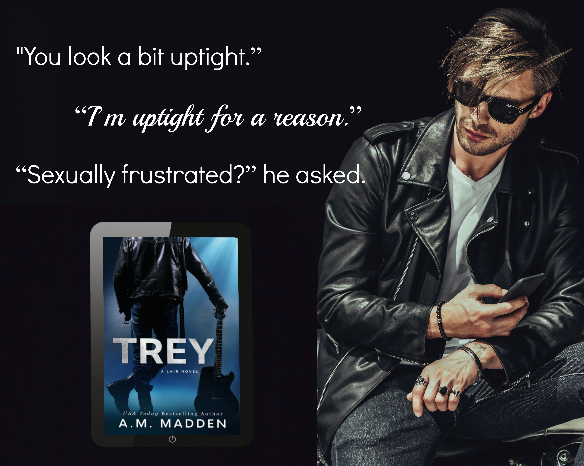 Blog Archive